Sometimes, things happens for a reason. Due to darkness yesterday, I was not able to get my boat out of storage thus cancelling our (Curly, drxfish) Lake Anna trip.

Good thing because this morning, I had some rumbling in the pipes and that's not something you want when out on the water.

But...Curly called around 9 and wanted to go fishing. I was hesitant but said "let's go" and we met up at his house (his boat) at 10:30. Luckily, I was fine and we were going to fish on a beautiful December day.

On the way there, we reminisced about past December trips. One year, I caught a 30" strioer in mid December and then Curly topped it at 31" on New Years Eve. Those were some good days.

We set out to go try the poop plant.




Naaa...he was not exited!

We did not catch anything there, legally.

Curly did snag 4 gizzard stinkies with his trusted silver buddies!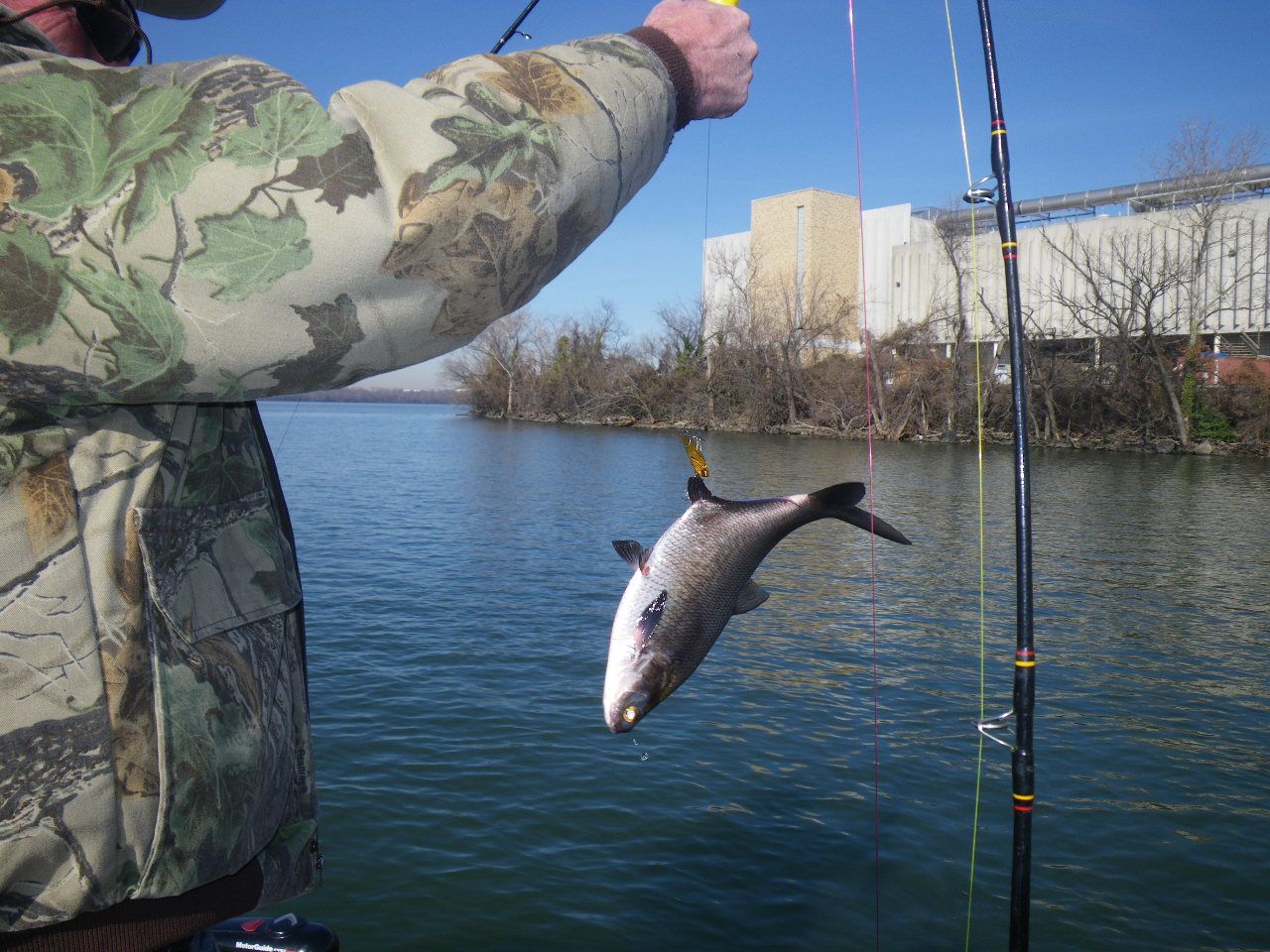 We did see some good friends while there. Andrew Hold (the guvnor) was fishing with Rob Snowhite in Rob's new snakehead attracting driftboat and we got to see Andrew catch a nice LMB on a crankbait!




We then went to the Washington Channel and tried it all to no avail. No fish!

So, what is up with this Global Cooling? Hey Al? How come the WC cools so much earlier than it used to? What gives?

Anyway, it was a great way to spend 4 hours...better than staying in and watching reruns all day!
---
Time to go fishin' again!