Mo, Dan and I met up in Annadale at 0545 and headed over to the Severn River for a day of White Perch fishing! It was a beautiful morning......




.....but we had a little fog to deal with initially.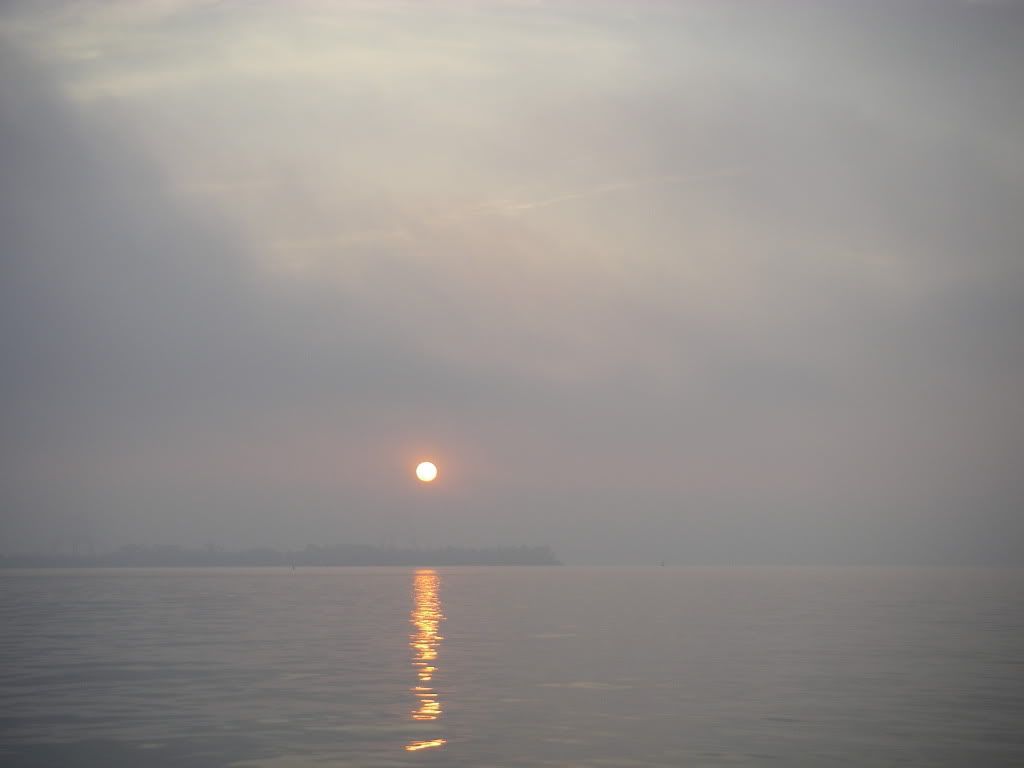 No worries, we all know this river pretty well so off we went to the 1st hole....where we did not catch a thing! We were after some early morning stripers but they were not home so on to the honey hole. Dan took the skunk off the boat early......




....and he proceeded to put on an exhibition. I think he had 10 fish before I caught my 1st WP (I did manage a puny spot). Mo was keeping up with him....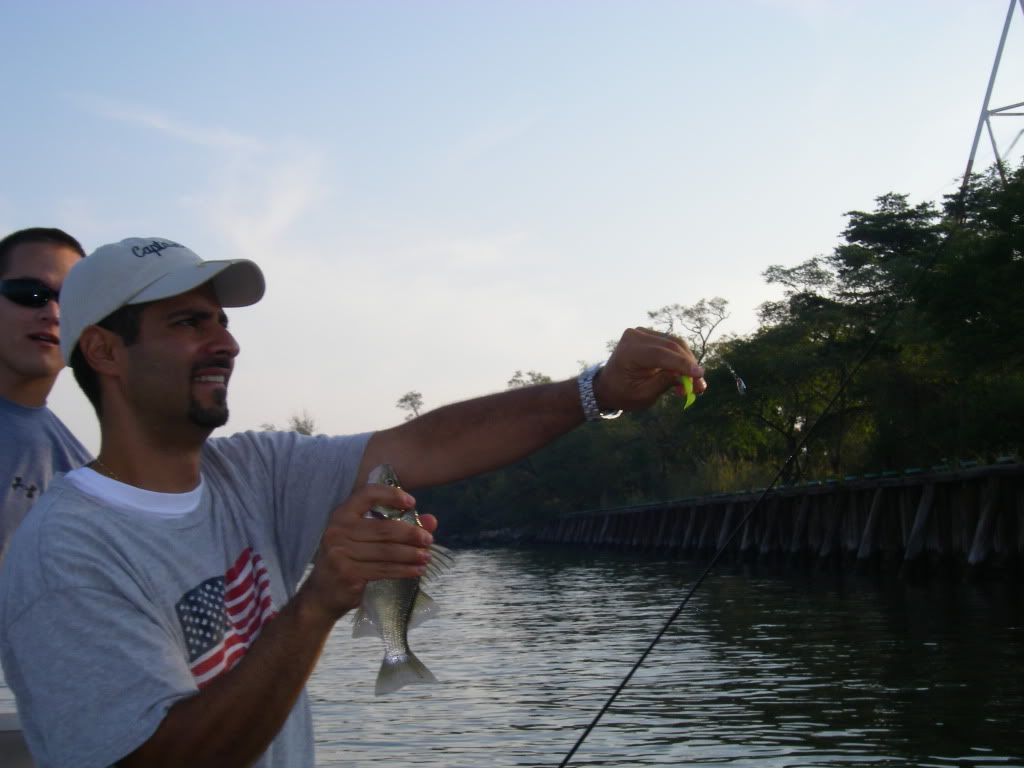 and I could hear them talking and feeling sorry for me. They were taunting me.

The fishing at the "wall" was actually slow but not as bad as last Saturday. Still, we decided to make the move and fish for some uncharted waters. I also had a mission in mind. I wanted to find Woody. He's an older gent that fishes the Severn every weekday. He takes lots of folks out and HAMMERS the perch! As well, he has a small tackle company and sells a feathered spinner that is renowned for catching perch. I have never seen one thus the hope of trying to run in to him on the water.

As we fished new areas, we caught many fish of all sizes....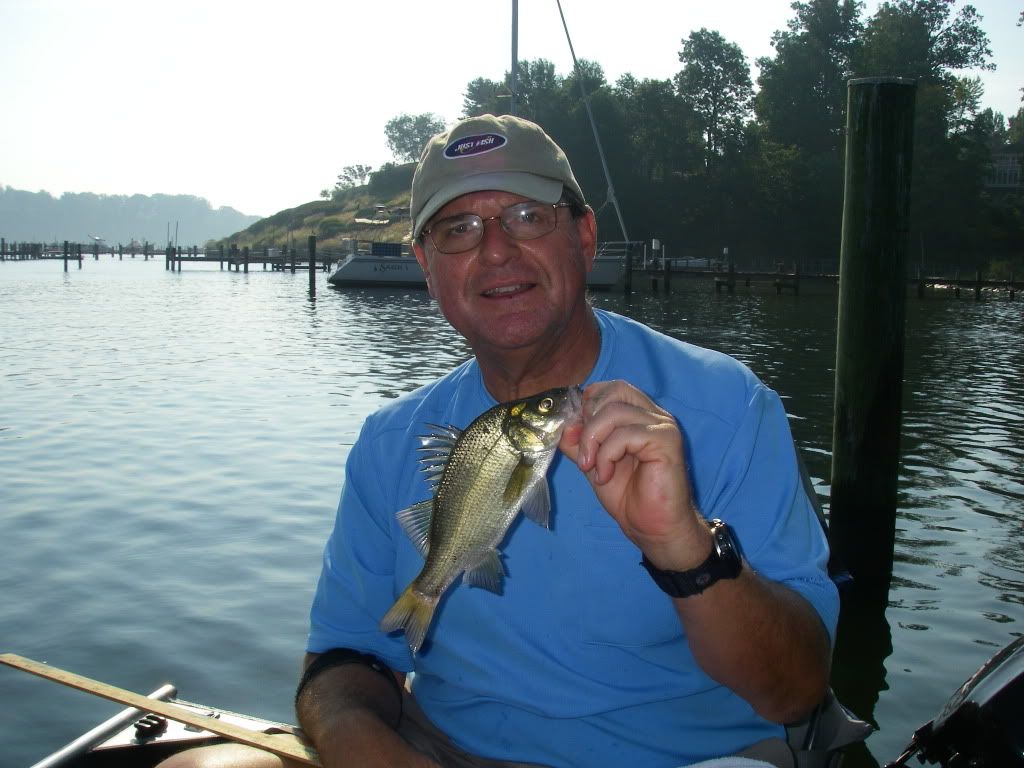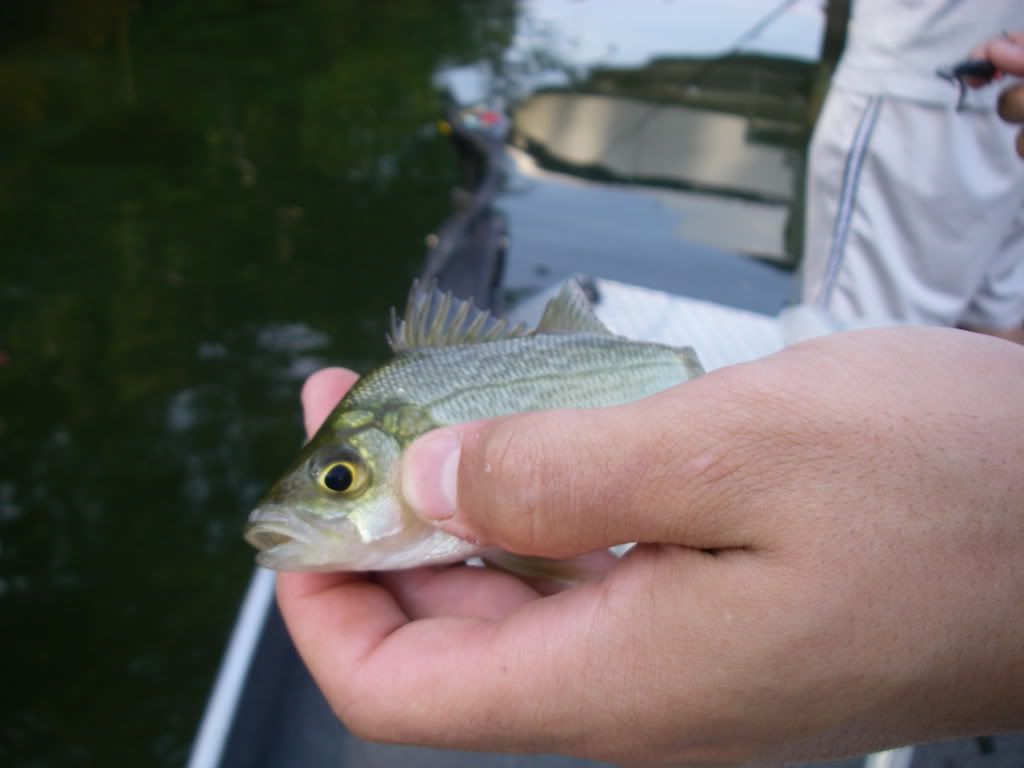 .....including some small stripers and blues.

There are some excellent benefits to fishing with Mo and Dan. They have a great time on the water....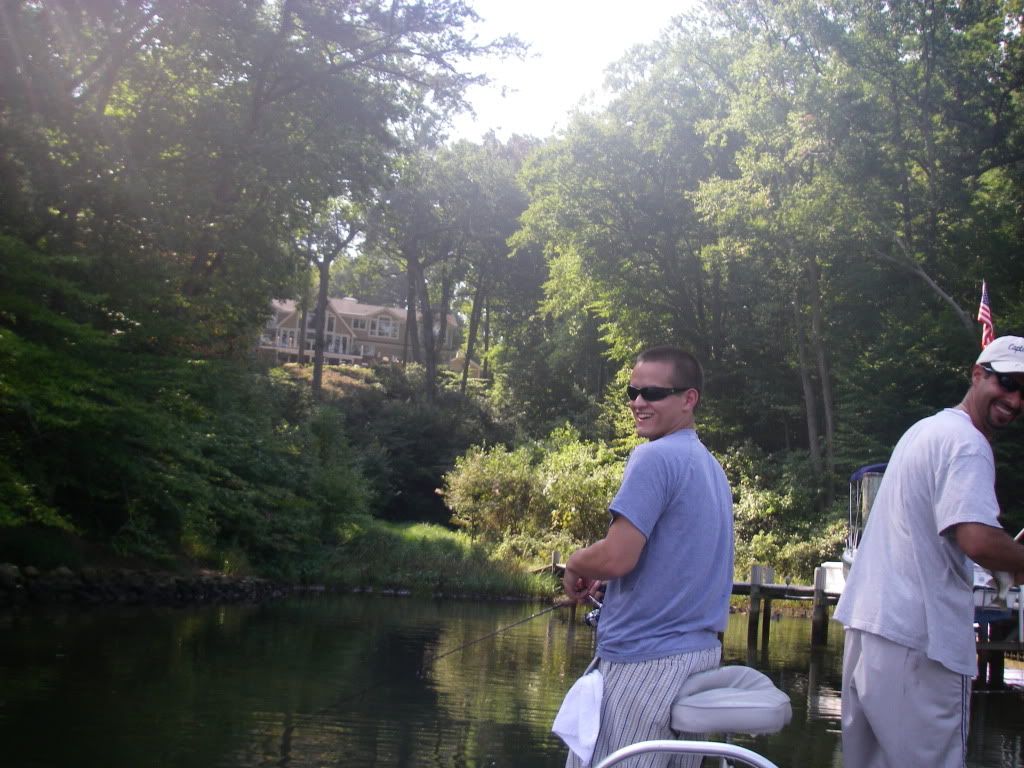 ....and I don't have to do a thing on the boat but fish and take pictures!


Yep....how cool is that?

As we explored, we found a "pond" with a very small opening that Mo and Dan maneuvered into expertly. We caught some fish and the we say a fella in a boat fishing a bank. Could it be Woody? I told Dan and Mo that I thought it was him and they thought I was crazy but sure enough, when we got close he said howdy and I knew that we found our man....




Woody is a war vet and quite a fisherman. We spent a few minutes talking and even conducted some business while we were at it. I bought 6 of his homemade spinners!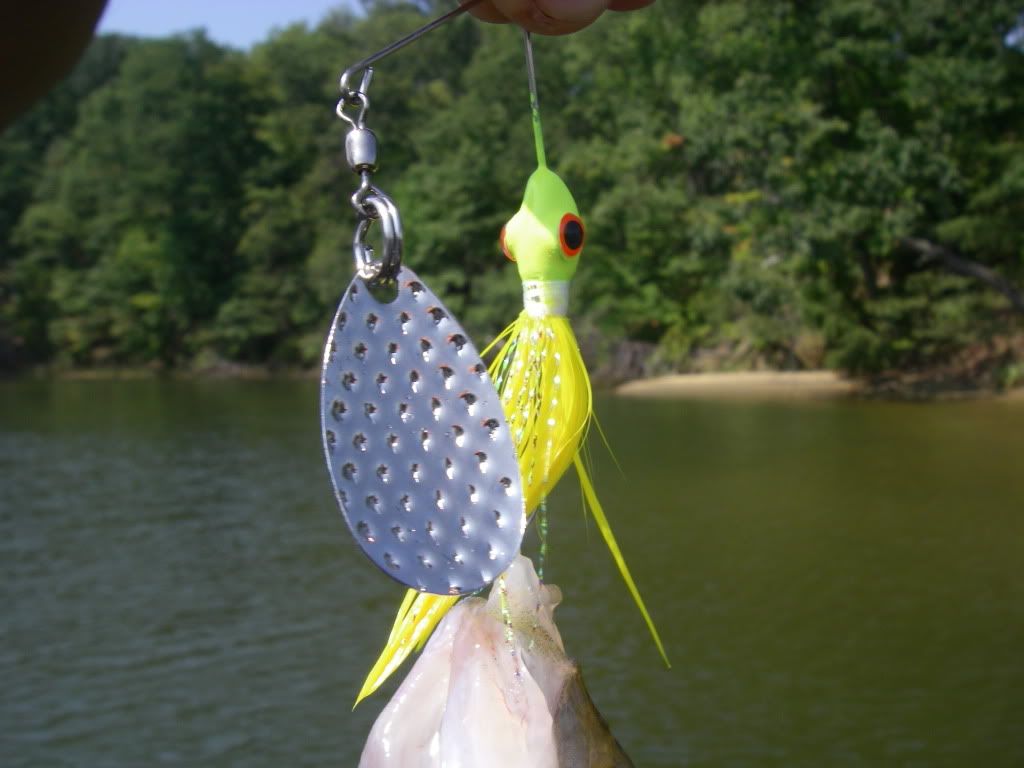 Dan and Mo looked around for DNR or the CG 'cause it looked like a scene from a movie as money and packages exchanged hands. Anyway, we said thanks and good bye and started back to go home....but we made a stop at another pond. Within minutes, Lt. Dan put us on some fish and we wailed away for 20 minutes on almost non stop action. Finally, Ledo's Pizza won out and off the water we went to get some of Mo's favorite pizza. Yes, it was good!

We encountered a little traffic on the way back to Lydia's but once there, she beamed with pride as we told her our fishing tales.

It doesn't get much better than today.

We ended up with approximately 150 fish (WP, stripers, blues and a spot) with the biggest WP being 11" (that was Dan's). My biggest was 10.5" and Mo had several fat 10 inchers as well.
---
Time to go fishin' again!