Janet and I moved to Vancouver, WA earlier this year.

I've been a bit negligent about submitting reports since my last report in June about fishing for BIG sturgeon which is at:
http://www.pacemakerfishing.com/forum/v … hp?id=2983

So, here's a bit more about what goes on out here.

I have not yet caught a keeper size sturgeon (38 to 54 inches long for this area). I have only caught bigger or smaller. We can't keep any at all during August and September but I'll be after them again come October. They are very tasty, we bought some sturgeon filets at a local Costco in the spring and liked it very much. This one on July 20 was 2 inches short: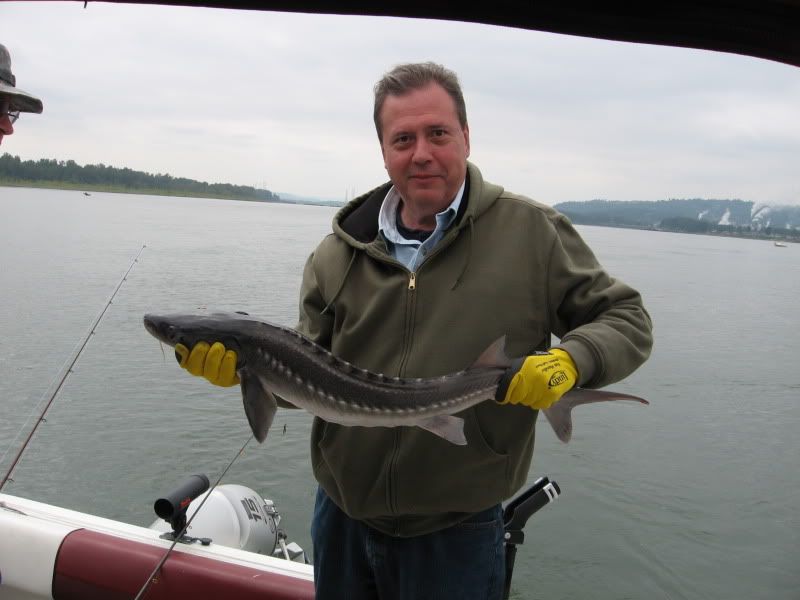 There are small landlocked sockeye salmon called "kokanee" in some of the lakes around here. They are very tasty.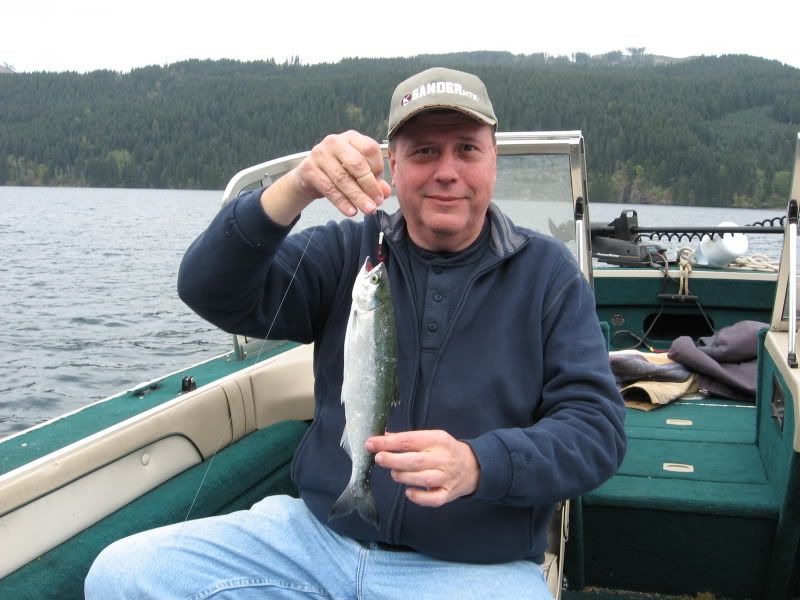 Fishing is good for summer run steelhead on some smaller rivers that feed into the big Columbia River. Steelhead are rainbow trout that go to sea like salmon do and then return to home streams to spawn, except they don't deliberately die after spawning like slamon do. They lose the "rainbow" when in salt water. Those in the pictures below have not been back in fresh water for long enough to get the "rainbow" back. They are also very tasty. There is also a winter run of steelhead in some rivers in this area.

8 lbs



9lbs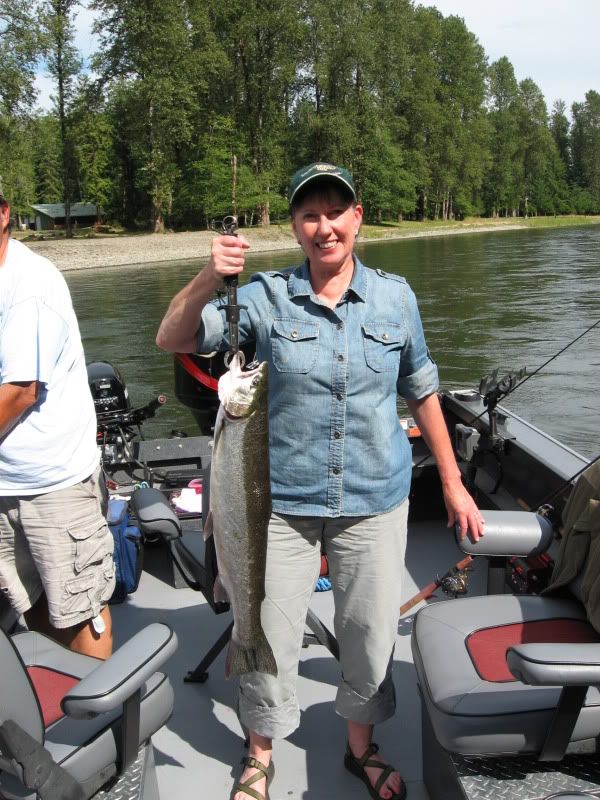 I've been learning how to catch walleye in the big Columbia River near home, just have not caught a big one yet. Finally tasted walleye for the first time, they are also very tasty.



A guy from a fishing club I belong to out here recently caught a 15 lb walleye at the same place where I caught the two pictured above.

Crabbing is good at the mouth of the river near the coast. They have nice big dungeness crab here. On a recent trip we put out crab traps and then trolled for salmon until retrieving the crab traps.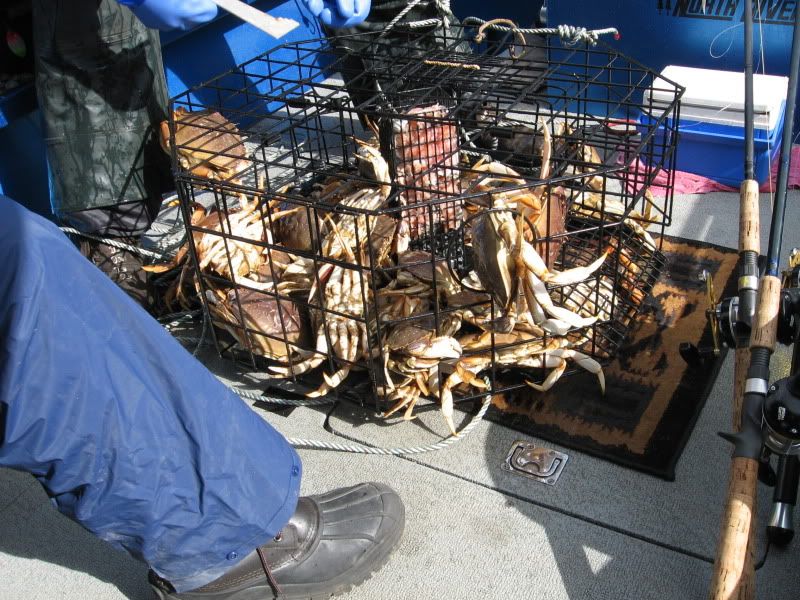 I've been having a lot of fun going after the fall run of Chinook salmon which started in August. I've been after them near the coast, then further upriver and in my own neighborhood as they have moved upriver. Here's my two best:

25 lbs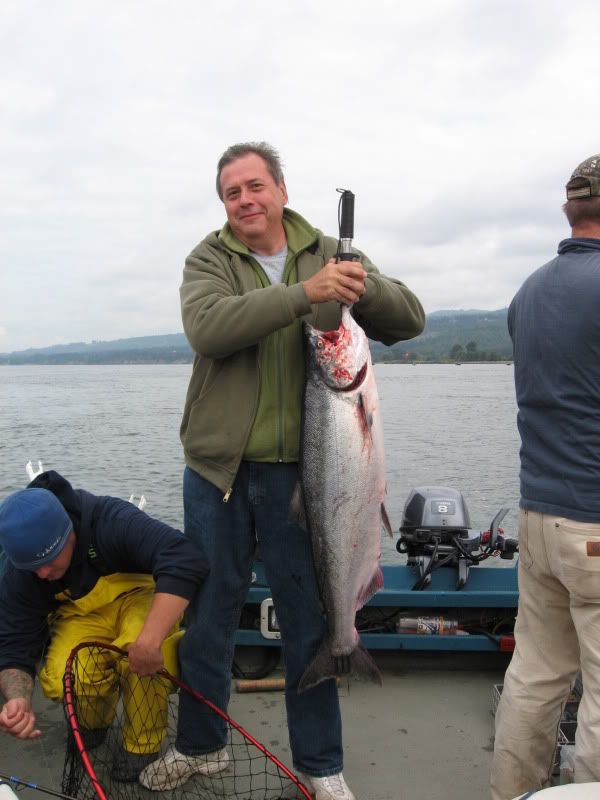 24 lbs, caught less than 3 miles from my home!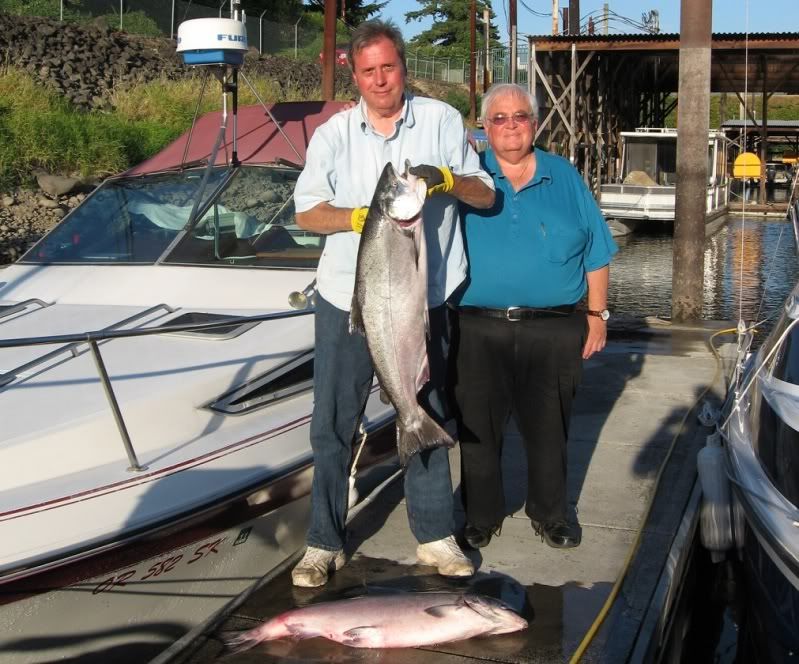 They have a fish here that you can get paid to catch and kill. The northern pikeminnow eats baby salmon and there is a bounty of $4 to $8 paid for killing them. See the link below:
http://www.pikeminnow.org/

I've caught and killed a few but have not bothered to take them in for the "bounty" payment.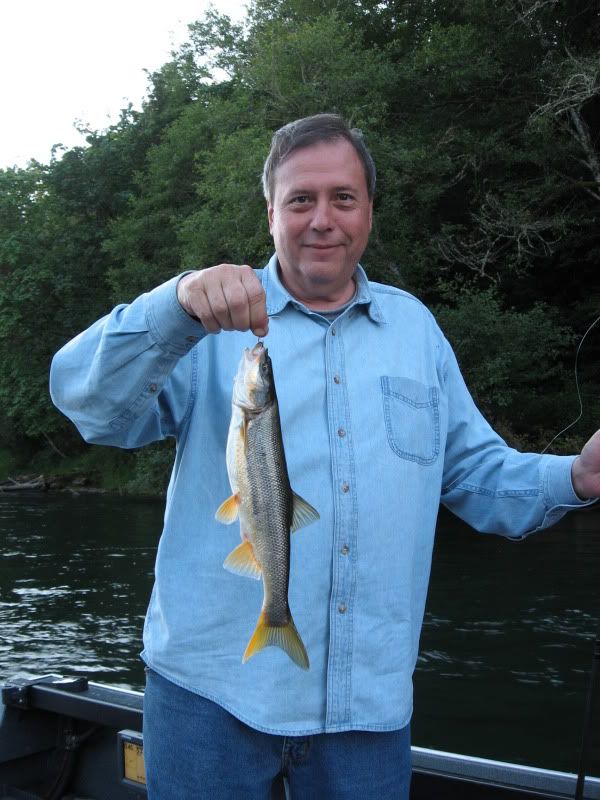 I hear that the top "bounty hunter" last year collected over $40,000! That's over 5,000 fish.

Fishing for the Coho salmon run in my neighborhood gets going any day now and should run through October.