Thai and I were fishing the Potomac this morning and it was SLOW. I hooked a smallmouth about 10" and was bringing it up to the boat. Then, as in a horror movie, a dark shadowy submarine-like creature comes from the shoreline towards my struggling bass. It's a big snakehead! I pause the hooked bass in the water and.............BAM...........the snakehead grabs my bass. He just holds it there in its mouth and we both watch............I'm waiting for it to finish eating my bass so that the hooks will latch onto it too. But it senses something is not right and lets go and the bass comes off as well. Who said that snakeheads don't eat bass! That was amazing!

In the end, I ended up with 3 smallies and a LMB.....Thai with a LMB. Here are the pics:
Up by Chain Bridge


Thai with his fish in the WC.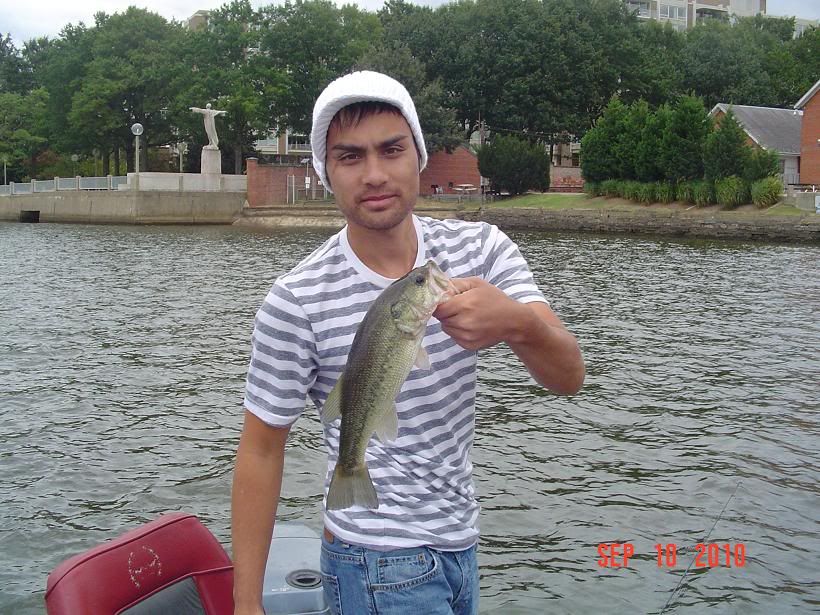 ---
Hell or High Water...........I'm Fishin!!