I had some meetings in CT on Wednesday so I went up to Rhody late Tuesday PM to get a little fishin' in with Steve Barnes who has a place up there (Quonnie Beach).

Steve had pulled the boat out of the water due to Earl so we had a little work to do before we got started.




Why the face?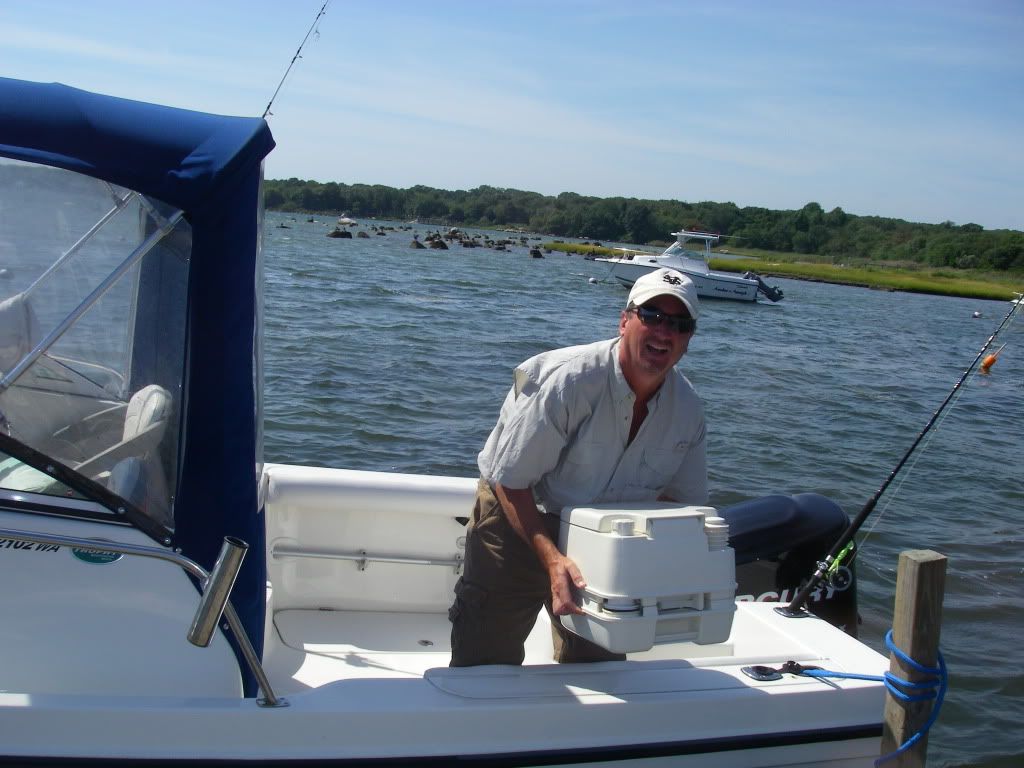 The Porta Potty had been used 2 weeks ago but it stayed on the boat....I was not too close for a while!

As we motored away from teh dock, there were many nice boats moored but this one was especially nice....a 31' Mako!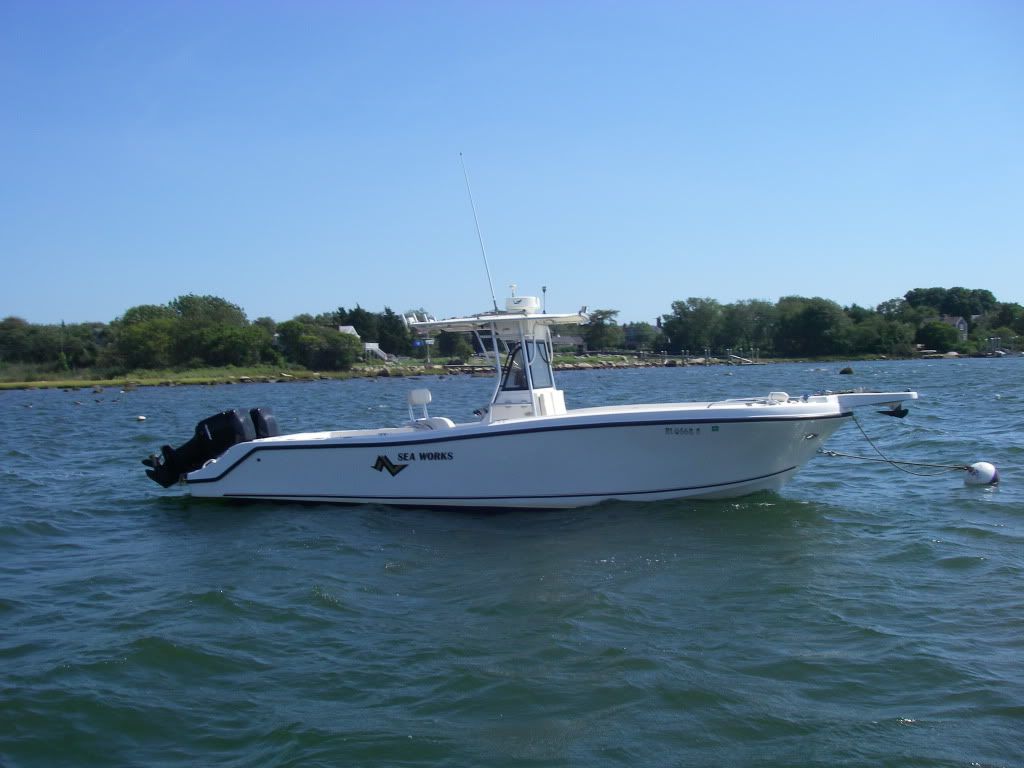 The wind was howling 20-30kts so we stayed inside (salt ponds they call them).

At 1st, we threw some top water at some very nice spots...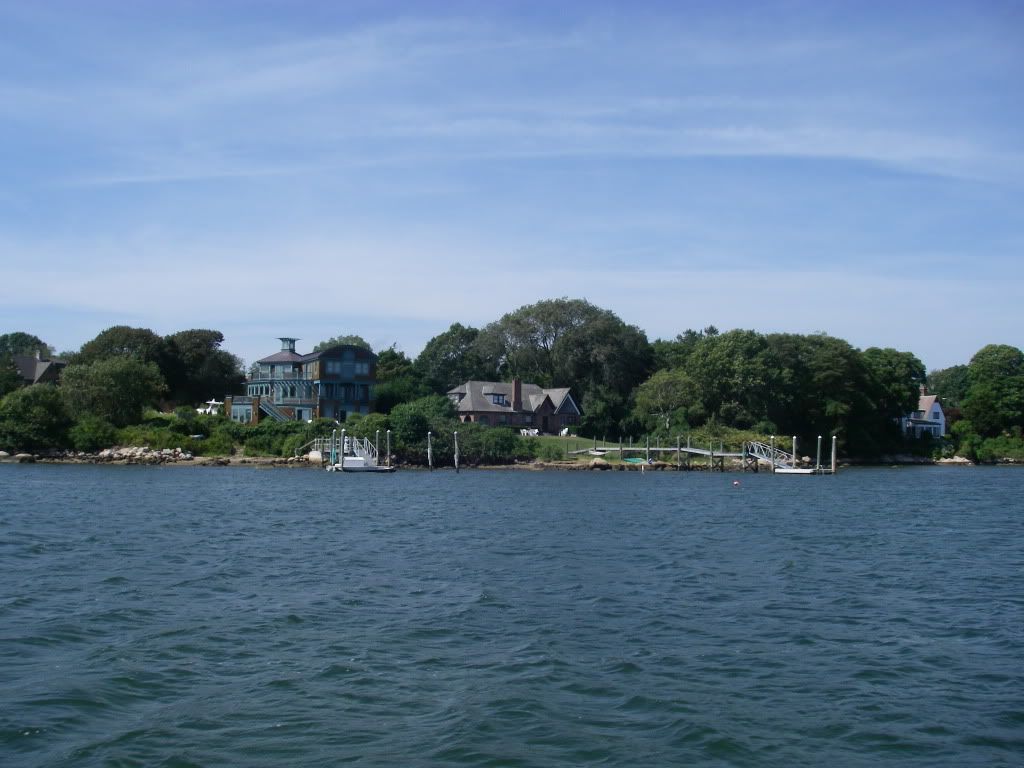 ....nice scenery too! But we did not get any hits so Steve told me that we were going to get out his secret weapon....the tube and worm? I should have taken a picture of this rig....they fish it with lead core line (trolling). Anyway, we put out 2 rods and it did not take long for one of them to go down...FISH ON!




I am not making this up! That fish was 19"....the tube is about 24".....the hook is tipped with some juicy sand worms. Steve caught one too but released it before I could snap a shot!

The tube and worm....try it next time you are trolling!

Things slowed down and we still had work to do so we came in so he could moor his boat.....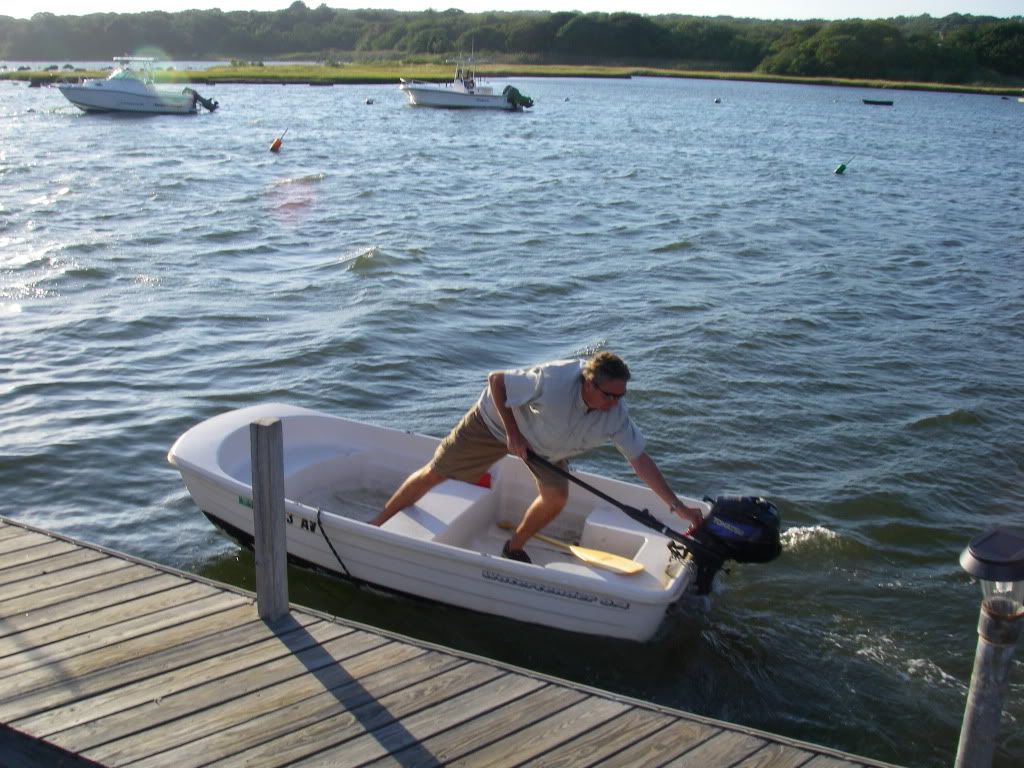 ....quite an operation but the boat is always ready to go!

A nice and unexpected afternoon of fishing!
---
Time to go fishin' again!